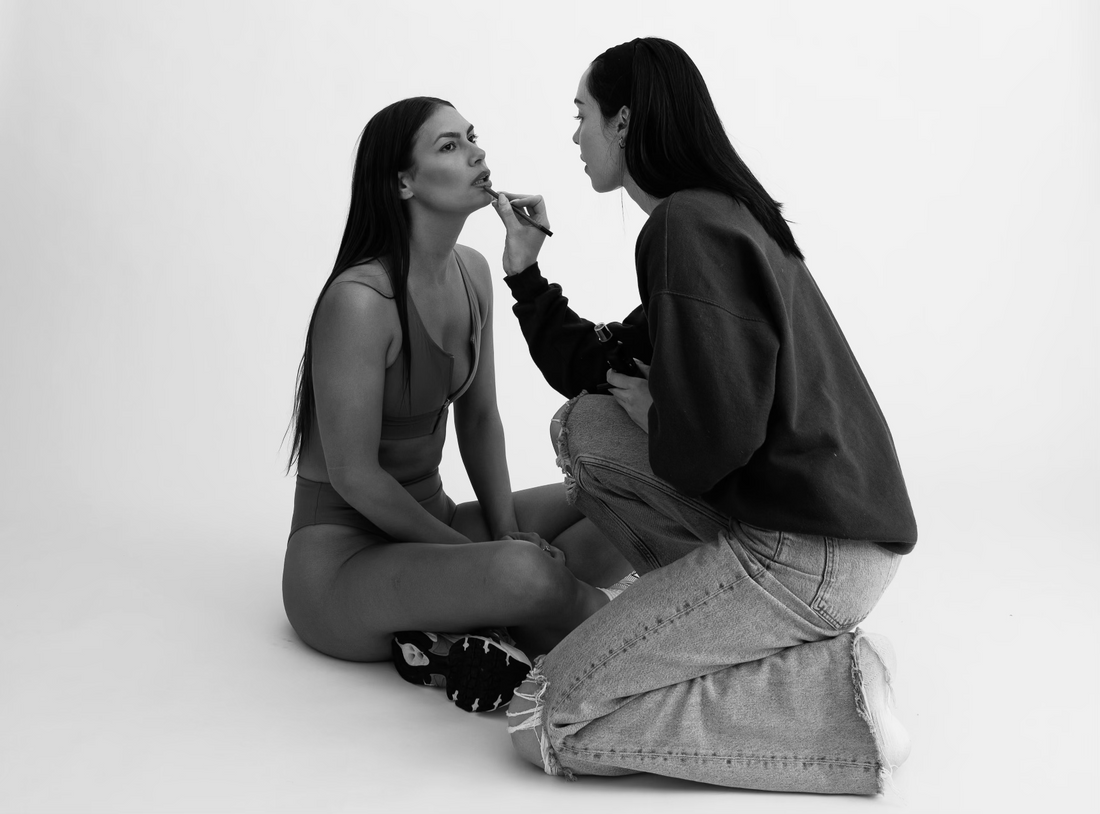 How To Start A Sustainable Swimwear Brand
Diving In:
In 2022, I chose to embark on an entrepreneurial journey and make a difference in the world through founding my own company, 2Bodies Swim, a sustainable and ethical swimwear line, with the idea of providing clothing with a purpose. Despite the fact that the world was in the grip of a pandemic at the time, I was determined to pursue my dream and launch my own fashion label.
The idea of creating a brand that was focused on sustainability and ethical production was one which I felt passionate about and was determined to make a reality.
Here are some of the things I've learned:
First, while I had help from advisers and support from friends and family, starting your own fashion brand can at times be very lonely, difficult, and incredibly overwhelming.
I also quickly learned that it requires a great deal of knowledge; while I do have a formal textile and fashion design education, I didn't have any business training.
On the technical side, it requires a great deal of knowledge and patience to build a fully automated e-commerce site. While platforms like Shopify do make it easier to sell products, the integration of Shopify with other platforms is complex.
I also quickly discovered that driving traffic to your website is expensive. To keep costs down, I used both paid search and advertising as well as organic methods. One such tool is this blog. Publishing content on your website will help you rank higher. People will find your site if you publish useful information and share your own stories. It can also help you establish your brand and voice, as well as build relationships with customers. It also aids conversions by directing traffic to your store and assisting customers in making informed decisions. Building a social media presence, and community and creating content also takes time and effort, but it is extremely necessary.
For anyone looking to start an online business, particularly if you have physical product, You will encounter numerous difficulties and challenges during the lengthy process. I discovered that it takes perseverance, mental fortitude, and patience. Staying aligned with passion, my WHY and values drove me forward, which is how 2Bodies Swim was born.
The Aspiration:
In October 2020, I crafted a vision for the brand, one that was part of the ever-changing fashion industry and one that focused on slow fashion and classic design. It was my goal to create sustainable swimsuits that were well-made, sexy, and timeless, with an emphasis on earthy colours. I wanted to ensure that the fabric used was high-quality yet still affordable for the customer. In addition, I sought out a team of artisans who had extensive knowledge constructing swim and sportswear garments. With an eye for detail, that was able to bring my swimsuit designs to life.  
My appreciation for the environment grew as a child spending time up north in Muskoka, Ontario. I was always aware of the importance of the symbiosis of nature, our water systems for wildlife and people's well-being. I also spent time on the oceans and beaches of the East Coast of Canada, further solidifying my appreciation for our ocean.
Aligned with my values, I wanted my products to help fight and reduce plastic water pollution, inspire and empower women, and celebrate Mother Earth. I then crafted my vision and needed to find a name—one that would embody the essence of the mission—and 2Bodies was born. The concept behind 2Bodies is the deep interconnectedness we have with our ocean and earth, that one body represents empowering women, and the other body represents our bodies of water. 
After registering the name, I submitted paperwork to the government to get a business number, set up an HST tax account, create a logo, and built out social media and a draft website on Shopify.
The Financing:
After the fun, it was time to get down to business. I now needed to get a business loan for the start-up costs of my company (the design process and my first batch of products to sell).
After submitting my application, I was able to successfully apply for funding from the Business Development Bank of Canada and Futurpreneur.
BDC helps businesses grow and succeed with advice, financing, education, training, and partner connections. Our goal is to maximize businesses' potential and build a stronger economy.
Futurpreneur is a non-profit federal organization devoted to helping young entrepreneurs start their own businesses. They offer mentorship, funding, and other resources to enable aspiring entrepreneurs. They provide services such as creating a business plan, financing and networking connections.
One of the main requirements in the application process was to submit a detailed business plan. Luckily, with the help of a business advisor, I put one together that included all costs and income projections for three years.
Designing And Bulk Fabrication:
With funding approved, I began the design process with the help of a skilled local pattern-maker and seamstress. I wanted to find high-quality textiles made from recycled ocean plastic, so I searched online for eco-friendly swim fabric companies. I eventually found an Italian company that produced fabric from recycled and regenerated plastic from the ocean and landfills. I ordered a small batch of fabric to create our design prototypes. It was emotional to see my drawings come to life in the form of patterns and wearable samples.
Finding a manufacturing partner was a crucial step in the process of launching my clothing line. I wanted to source a Canadian manufacturing partner to produce my line and support local manufacturing practices and the economy during the pandemic, but I was not able to find a Canadian manufacturer that specialized in sewing techniques for stretch-fabric production at that time. This forced me to broaden my search and consider international options.
After weighing up manufacturers in China and Europe and deciding against them due to my values, cost, ethics, and human rights issues, I found a dependable and sustainable boutique supplier in Bali, Indonesia. Bali has a long tradition of textile and garment production and is home to experienced artisans who have perfected the specialized techniques for nylon stretch fabrics. I was sure this partner would be able to create my clothing line with the quality and precision I desired.
Obtaining bulk production costs was a key factor in my decision-making. I sought a manufacturer that could offer competitive prices while upholding high standards of quality and ethical production practices. Fortunately, I found one, and my clothing line went into production.
Overall, locating a manufacturing partner and getting bulk production costs was a challenging, but necessary step for launching my clothing line. I'm grateful to have found a partner in Bali, Indonesia, who can bring my vision to life and provide the quality and craftsmanship I'm looking for.
In February 2021, my Bali team assisted in creating my tech packs, also known as technical packs. These documents provide detailed information about a product's design, materials, construction, and other specifications. They are used to communicate the product's design requirements and specifications to a manufacturer or production team, ensuring that the product is made to the desired standards and quality. Your bulk production costs are dependent on these specifications.
The COVID-19 pandemic caused unforeseen challenges, including production delays and supply chain disruptions due to government-mandated factory closures and the need to communicate virtually across time zones. Working this way was not ideal for making changes. If I had the chance to do it again, I would go to Bali and meet the team in person during the tech pack and final production sample phase. This would have saved me a lot of time, design mistakes and money.
Now that I had my tech packs and production samples, I could get my bulk order pricing estimate and input these into our financial model and sales projections.
Building The E-Commerce Site:
The final production for the first order was underway and would take six weeks. I had time to set up a social media and e-commerce presence. I returned to my draft website and looked at it in more detail. To drive traffic to my site with a limited marketing budget, I had to learn about online marketing, SEO, coding, Meta Business, email marketing, CTAs, and other digital marketing techniques.
I wanted to find environmentally friendly packaging. It was challenging at first, ordering samples from multiple suppliers. I finally found packaging made of post-consumer, recycled, and biodegradable materials that met my requirements.
Next, I needed to source 2Bodies packaging and shipping solutions. Shipping was straightforward; I used Canada Post within the Shopify platform
After waiting several months, I was so happy to receive all the designs in my bulk order from Bali to move forward with my product launch.
I, fortunately, found a talented local model and a photographer to bring my vision together and produce the first images of the swimwear. I was terrified, but I was ready to launch my website.
Conclusion:
Today, I stay true to 2Bodies Swims' mission and values by ensuring that every step of the process is eco-friendly, from fabric sourcing and the use of recycled materials to responsible production methods, packaging and shipping.  2Bodies Swim has been able to create fashionable and sustainable swimwear that has had a positive impact on the environment. I am proud of my brand and grateful for the knowledge I have gained, as well as the encouragement and support I have received from my family, friends, advisors and customers.
I am humbled and appreciate my customers who have purchased my swimwear designs and share my values to help make mother earth a cleaner place.
But most of all, I am proud of myself for not giving up on myself and being gentle with my not so glamours journey. The little girl who dreamed of being a designer and making a positive impact in the world would be proud of who she became today. I am so excited to see what the future holds for 2Bodies Swim. Here's to 2023 and more lessons!
Tips:
My advice for anyone considering starting their entrepreneurial journey is to dive in.  Here's a few tips:
Tip: Don't forget to set aside time for your mental health. Doing regular physical activities or another creative hobby can help you stay positive on challenging days.
Tip: Find family or friends who support your goals or can help you. You might need help with accounting, legal advice, business support, digital marketing, photos and or online e-commerce assistance.
Tip: To have patience for a new entrepreneurial project, take small steps. Break down the project into manageable chunks and focus on one task at a time. Set realistic goals and reward yourself when they are achieved. Remember to celebrate the small quiet wins and don't be discouraged if progress is slow; stay the course, and you will eventually see results.